Dear Agent,

Two important changes to how we provide insurance are coming in January 2020:
New TWIA policy contracts
New TWIA renewal process
Recent legislation changed the part of the Texas Insurance Code that governs TWIA. Check out our new Changes at TWIA webpage for more information and the status of these, and other, legislative changes.

More about the new policy contracts
Next week, your policyholders (both residential and commercial) with upcoming renewals will receive this mailed letter announcing the new policy contract that will go into effect in January 2020. Beginning in mid-December, they will also receive a postcard introducing them to the new renewal process and reminding them of the new policy contract.

What is the new policy renewal process?
The new process includes sending renewal offers directly to policyholders and mortgage companies via US mail and accepting payment directly from them.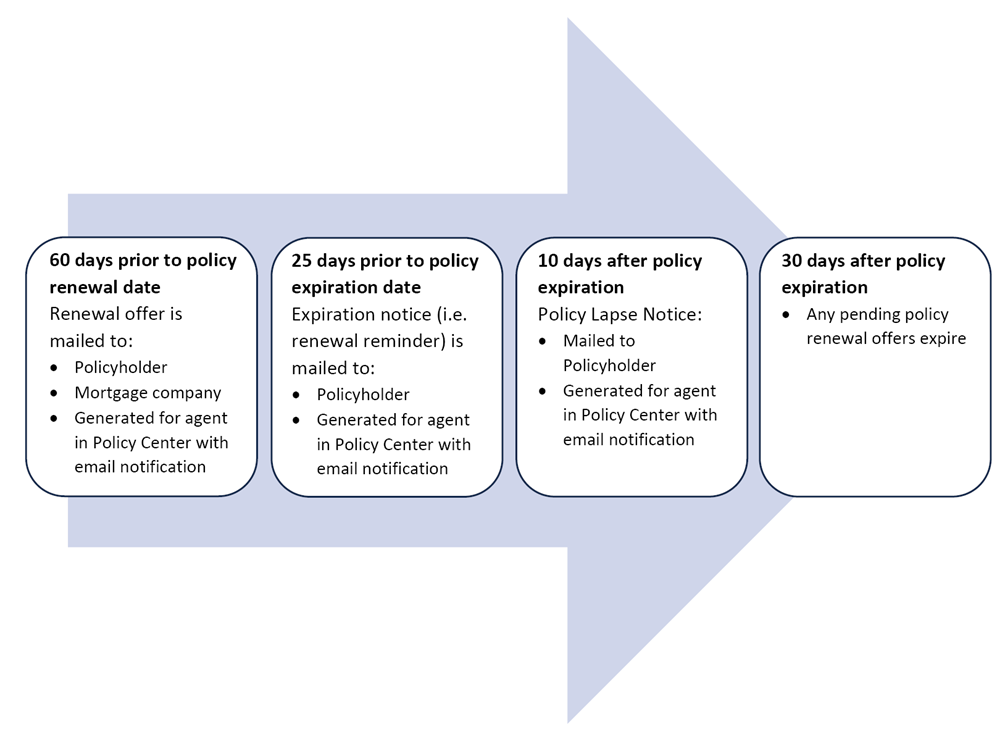 When will this new renewal process begin?
The first renewal offers will be sent beginning in January 2020 for policies effective March 1, 2020.

What is in the policy renewal mailing that policyholders will receive?
The policy renewal packet will contain:
a cover letter explaining the new process and policy contract language changes
the renewal offer summarizing coverage; and
a payment coupon and return envelope
The same renewal offer and payment coupon will be mailed to the mortgage company of record, if applicable.

What will you receive from us?
Through Policy Center, the renewal offer and payment coupon as a document. Through Agent Bulletins, the informational communications we mail to policyholders.

IMPORTANT:
Renewal applications will no longer be required. The renewal offer will provide the policyholder and agent the ability to confirm coverage details and make any necessary changes as they normally would.
While the policyholder can still work with and submit payment through their agent, they will now have the ability to mail a payment directly to TWIA.
All mortgage companies will now receive a payment coupon, and if escrowed they can pay TWIA directly.
Any policies that require premium financing must still be handled by the agent (as they are today).

You will receive an invitation to agent webinars shortly after this email. We encourage you to attend these webinars and contact Agent Services with any questions you have about these changes at agentservices@twia.org. We understand that this is a holiday week and will resend this bulletin next week to help ensure we reach as many agents and their representatives as possible.

Sincerely,
Texas Windstorm Insurance Association